hee, saje nak post benda laen plak arini..take a look at gambar2 kat bawah tu..taw tak ape die??..that is what we call Microbial Arts (mula dikenalpasti mase dalam class biotech,hee)..semua gambar2 tu is hand-made by using all those kind of bacteria dekat skeliling kite ni dan hanya dibuat di dalam petri dish yg kite gune dalam lab tu..nice isn't it..benda yg kecik pn bley dijadikan art..so, have a nice day touring through the pictures..tata..
snake..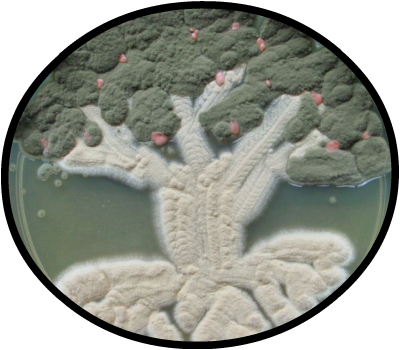 tree..i guess..
christmas tree..
snowman..
heart broken..
taxonomy??class??hmmm
greenish skul..
red rose..
p/s: mostly taken from sciencephotolibrary..